Awards Ceremony (August 2021)
페이지 정보

작성자
관리자
댓글
0건
조회
66회
작성일

21-08-24 14:05
본문
In light of the worsening Covid-19 situation in Seoul, the award ceremony was substituted for visiting the EU Centre individually. Our Centre issued certificates of award for students who showed outstanding contributions to the Academic Essay Contest, Journal of EU Society, and EU Studies Association Asia Pacific (EUSA-AP) Conference 2021. 
Academic Essay Contest in 1st winner, 2nd, and 3rd order
1st winner: Han Gyul Lee and Yoo Jung Kwon from Division of International Studies
        "EU and Indonesia's Conflicting Interests over EU Measures to Phase out Crop-based Biofuel"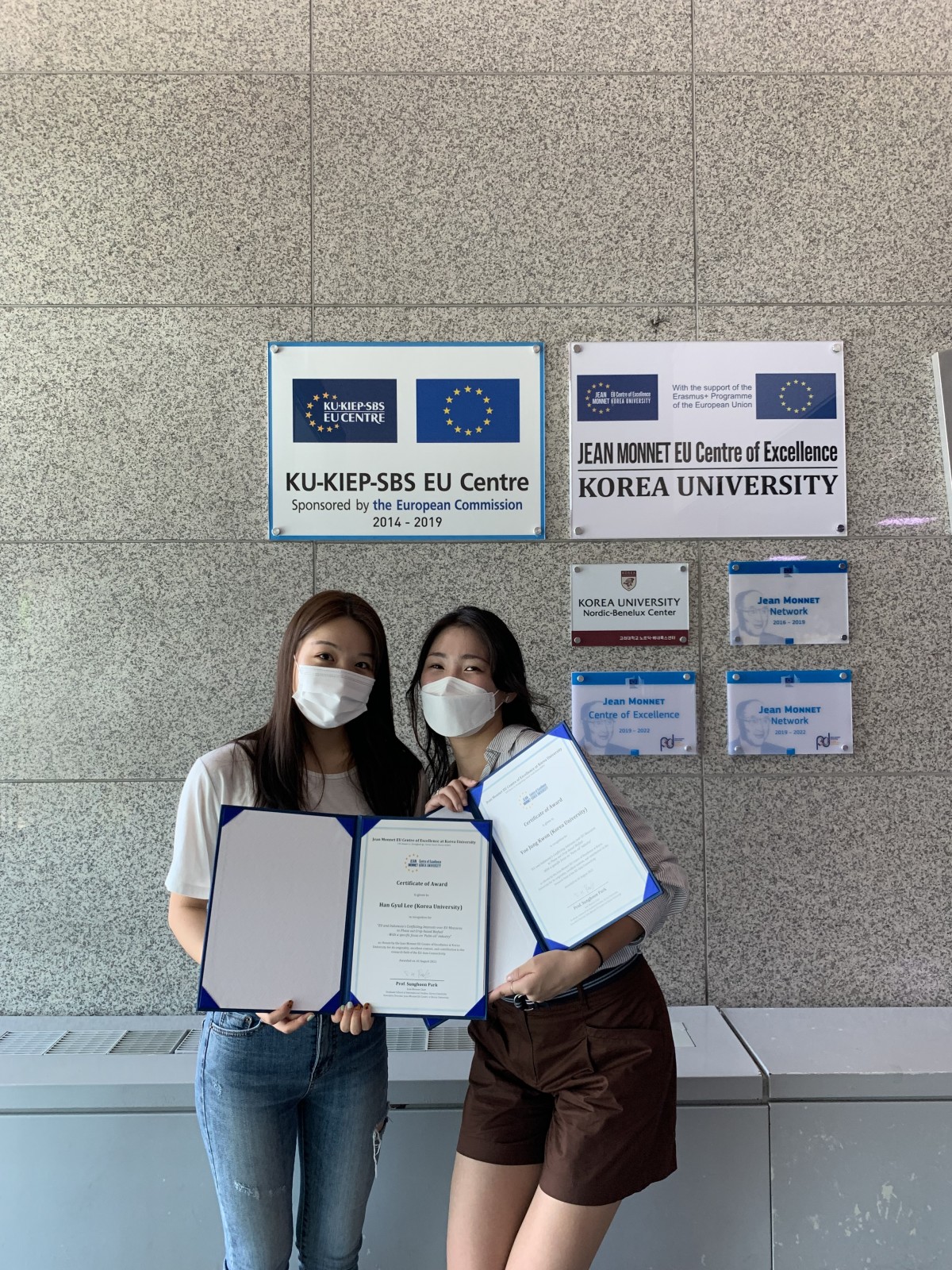 2nd winner: Hanna Schuermann from the Department of Energy and Environment
"Do the effects of the Covid-19 pandemic have an impact on EU agricultural policies so that they can successfully implement the conversation of natural habitats and biodiversity?"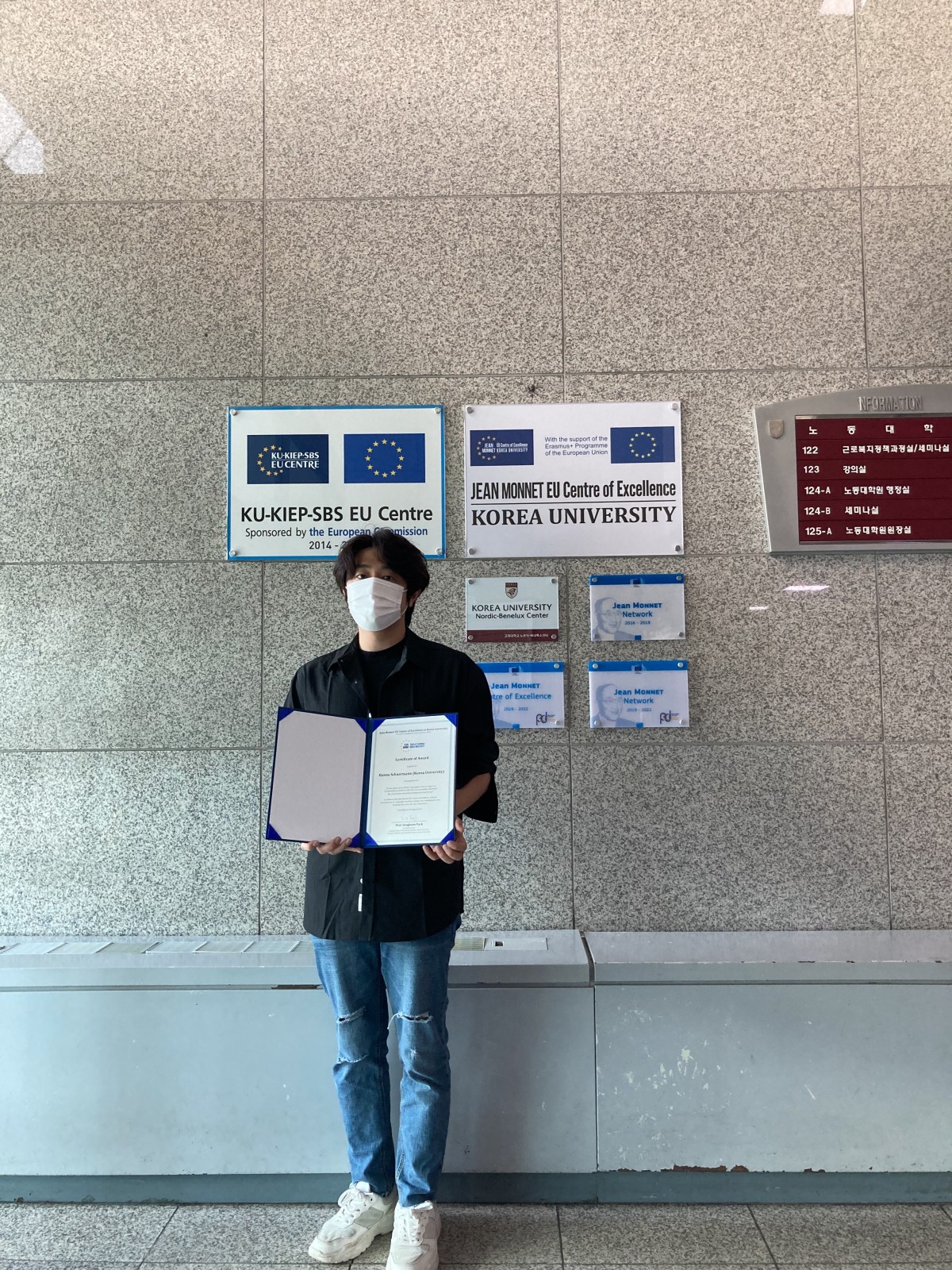 3rd winner: Jihye Lee (Environmental Science and Ecological Engineering), Jeewon Choi (Media and Communication), and Eunyoung Chang (Food and Resource Economics)
"The expected results and influences of palm oil dispute between the EU and others."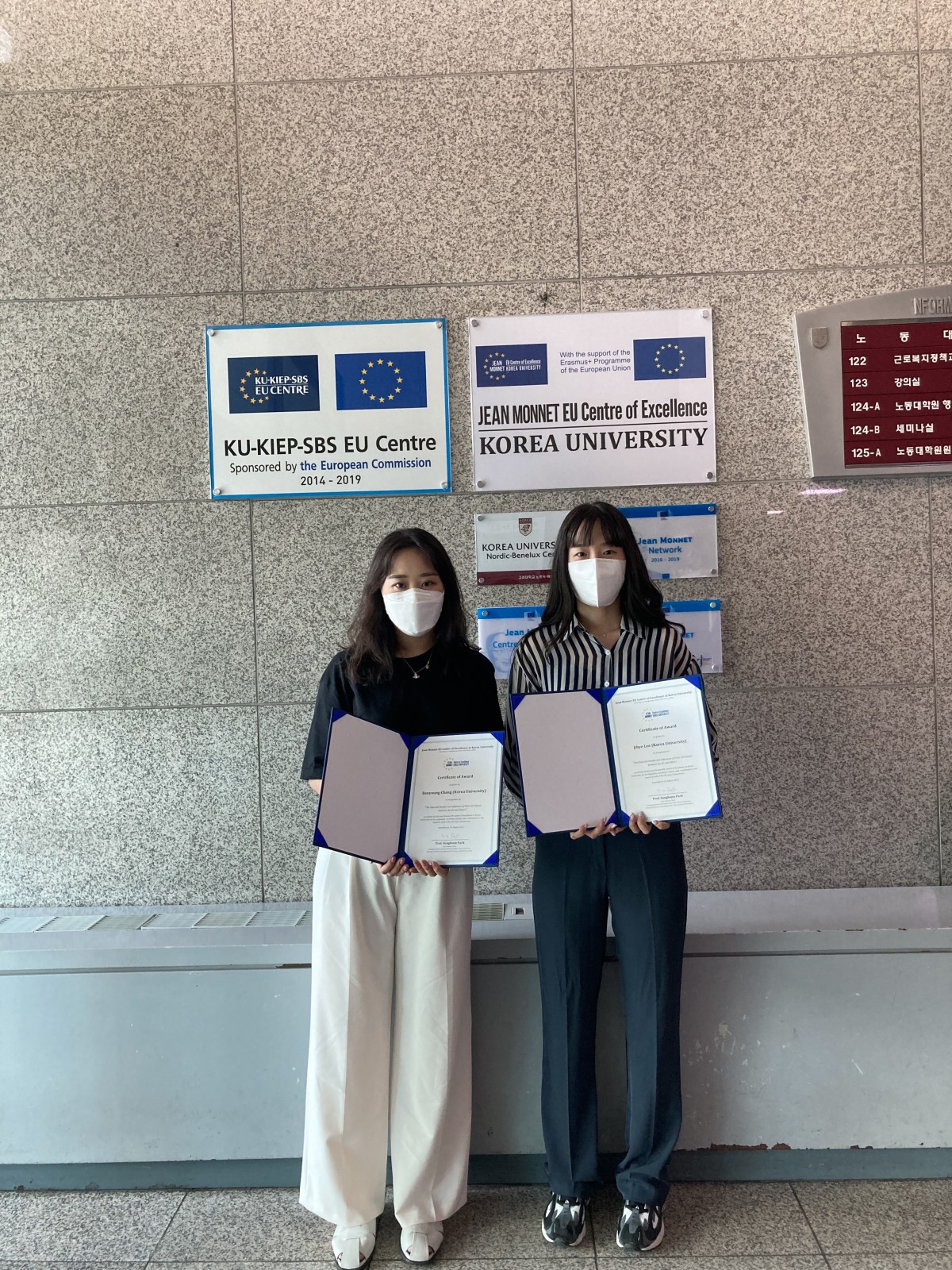 Journal of EU Society
1) Bulhac Sabina Cristina - "Romanian Workers - From the Late Communist Era to EU Membership"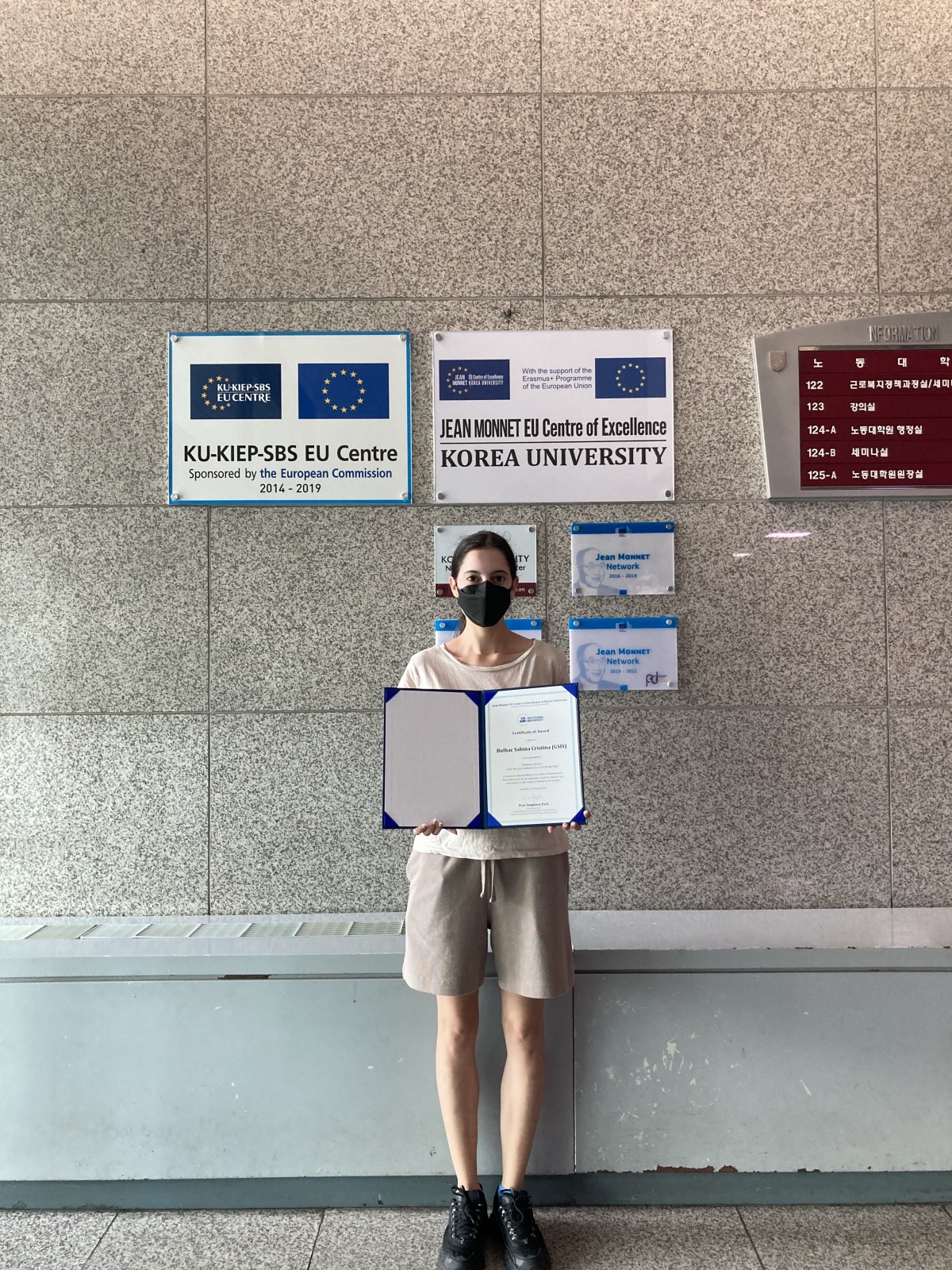 2) Eunyoung Jang - "Analysis on Perception of Refugee in Germany and Its Impacts"  
3) Sohee Ha - "The Helsinki Process as a Model for Multilateral Cooperation in Northeast Asia"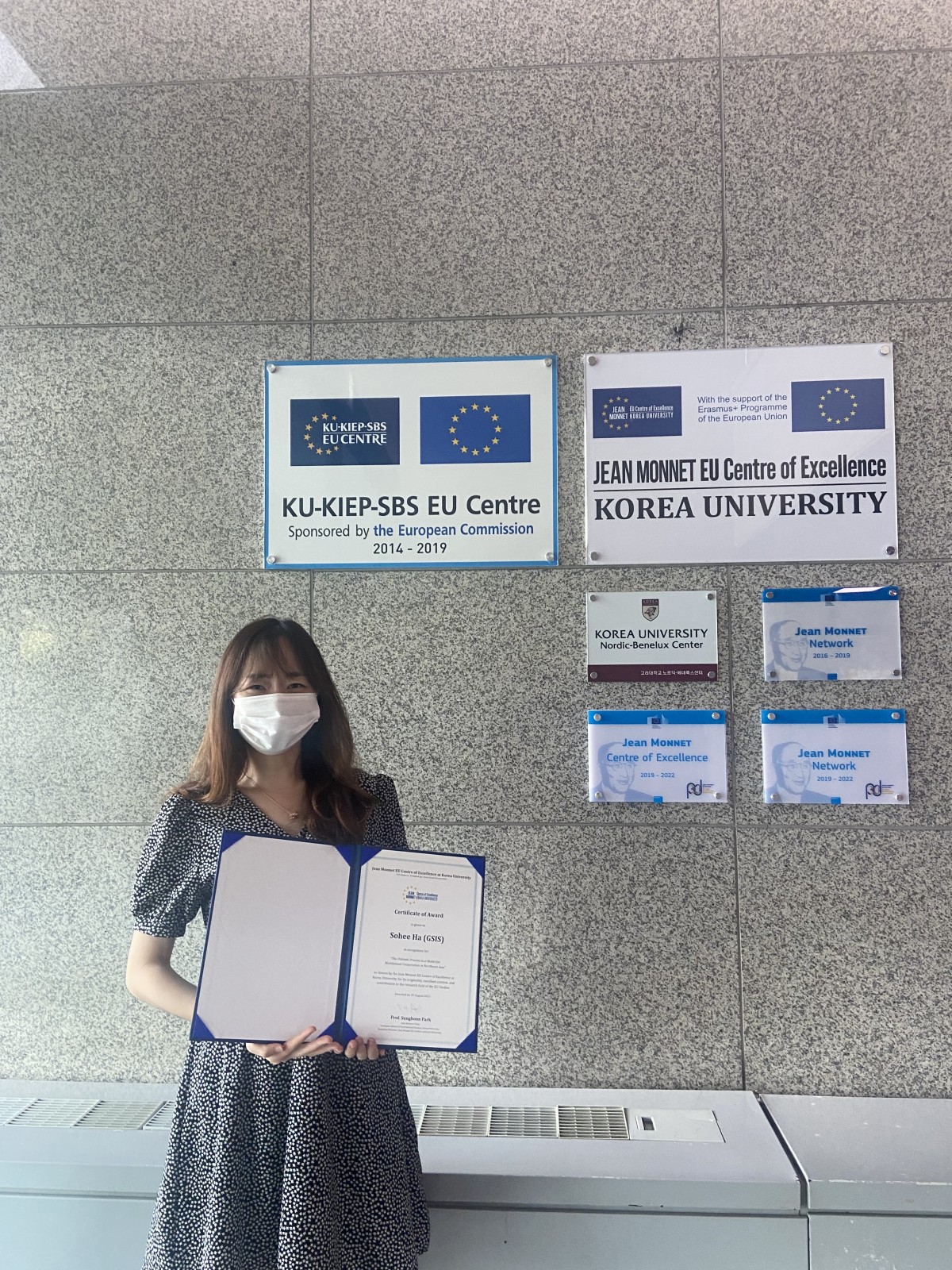 4) Seulki Han - "Overview of the EU-China Comprehensive Agreement on Investment"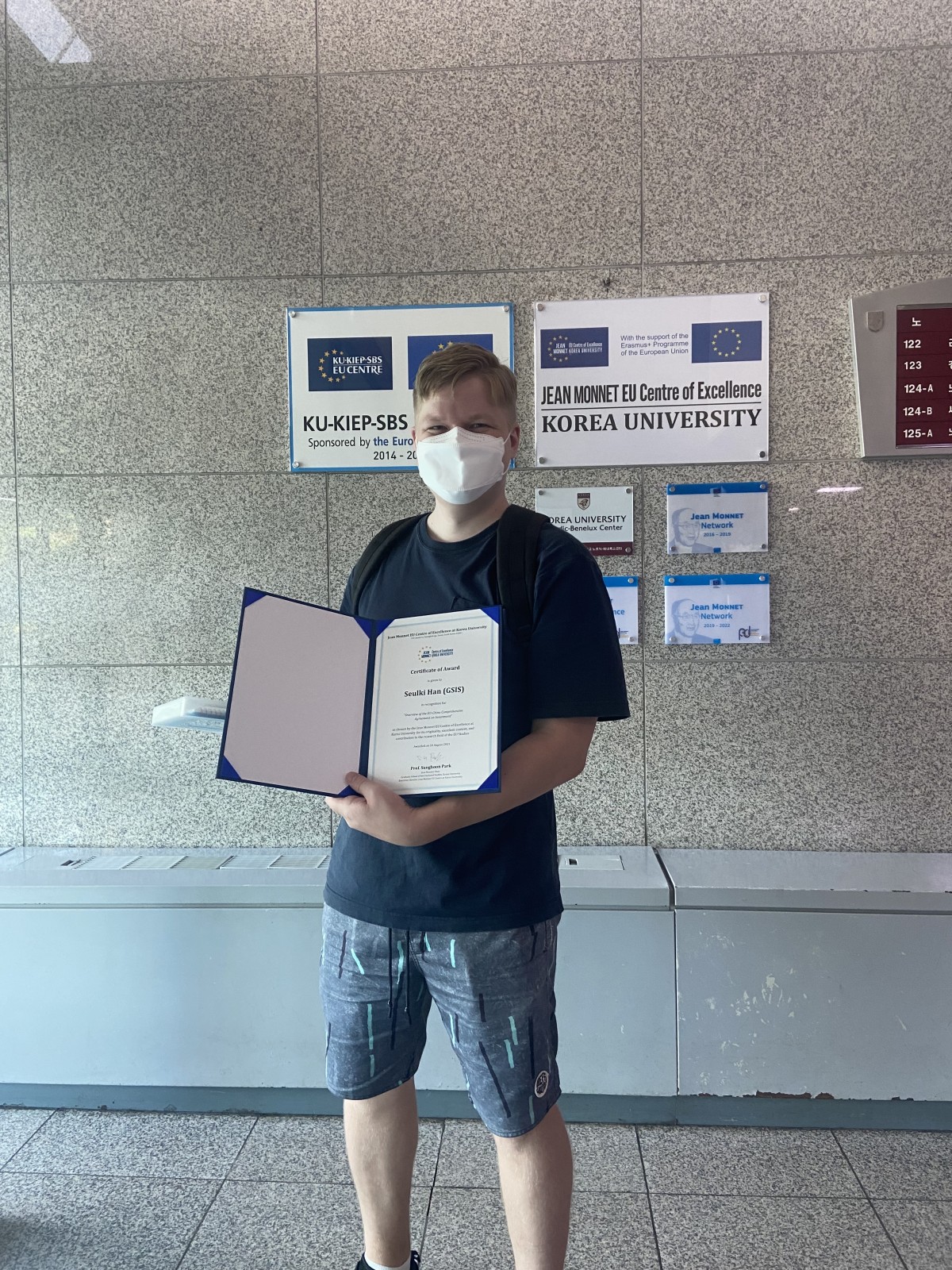 5) Hyeyeon Park - ""Thirty Years War: Four centuries later"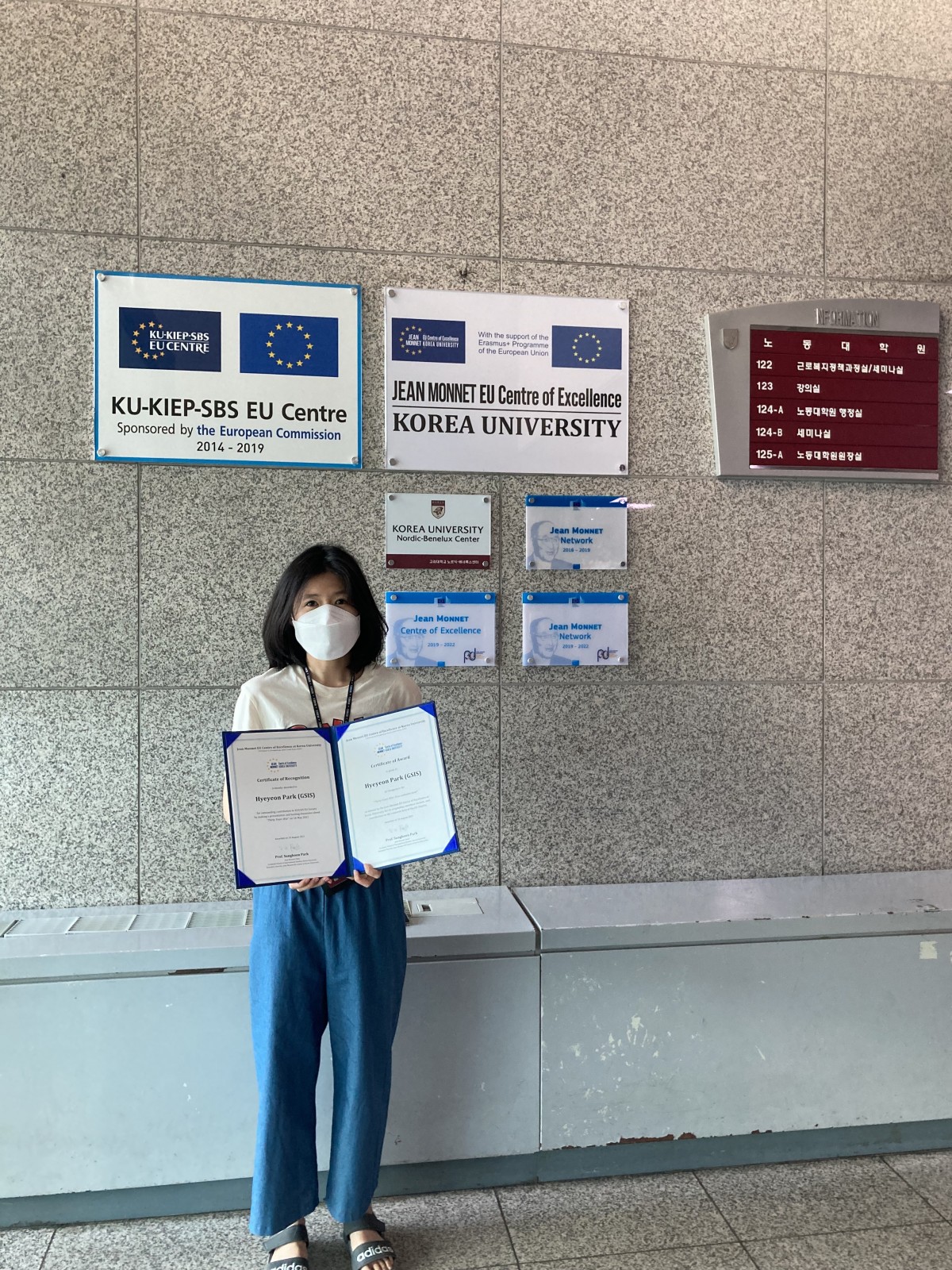 6) Edna Lorena Zapata Oviedo - "Corporate Social Responsibility and the Discussion on Soft and Hard Law: The European Union Case"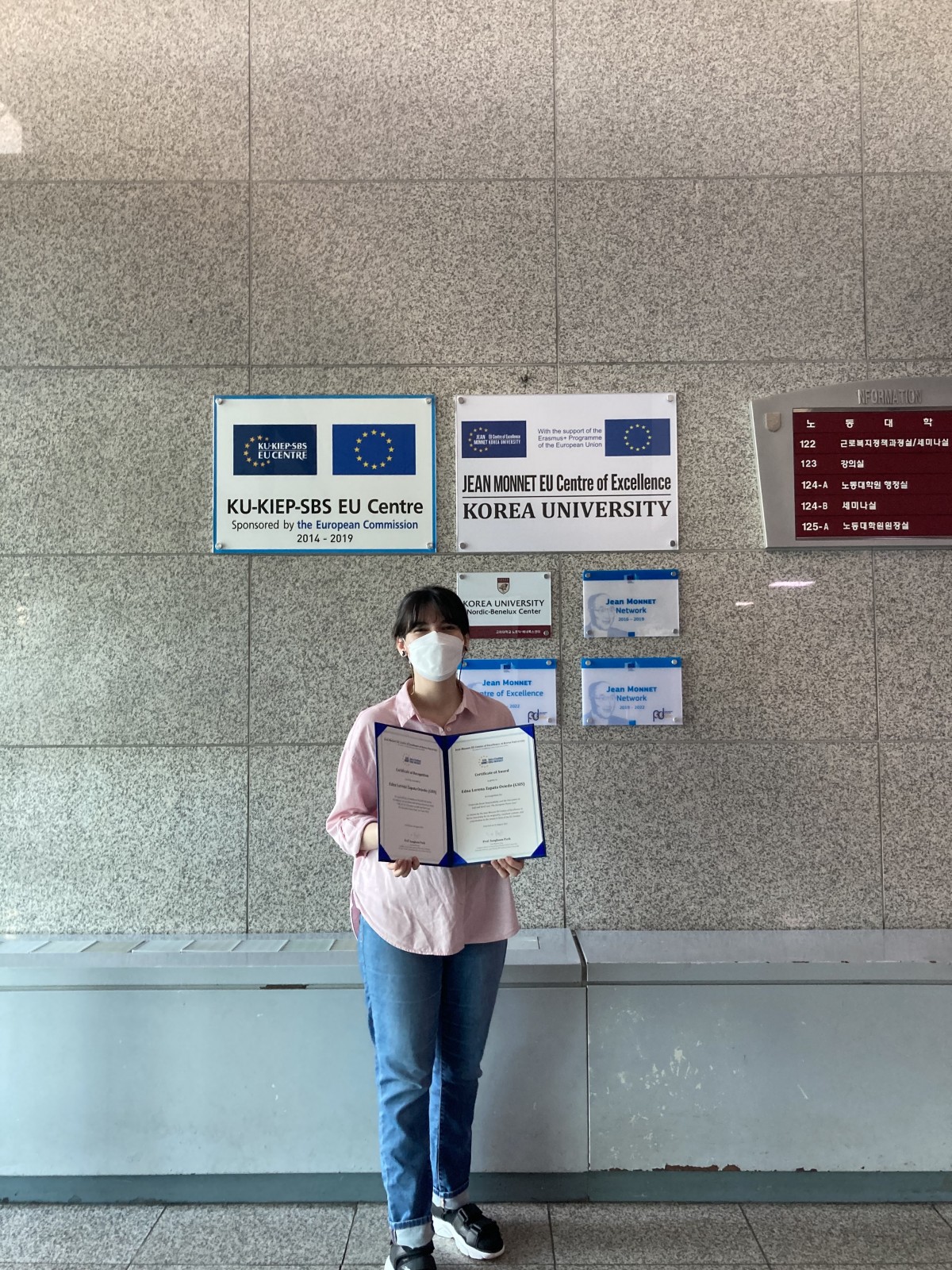 7) Viviane Brockel - "Improving the Role of Participatory Mapping in the Policy-Making Process of the European Commission"
8) Min Ryu -  "Multilateral Regional Security Cooperation in Europe and East Asia" 
EUSA-AP Conference 2021  
1) Yunseo Jung - "BRI and Euro-Asia Connectivity - Friends or Competitors?"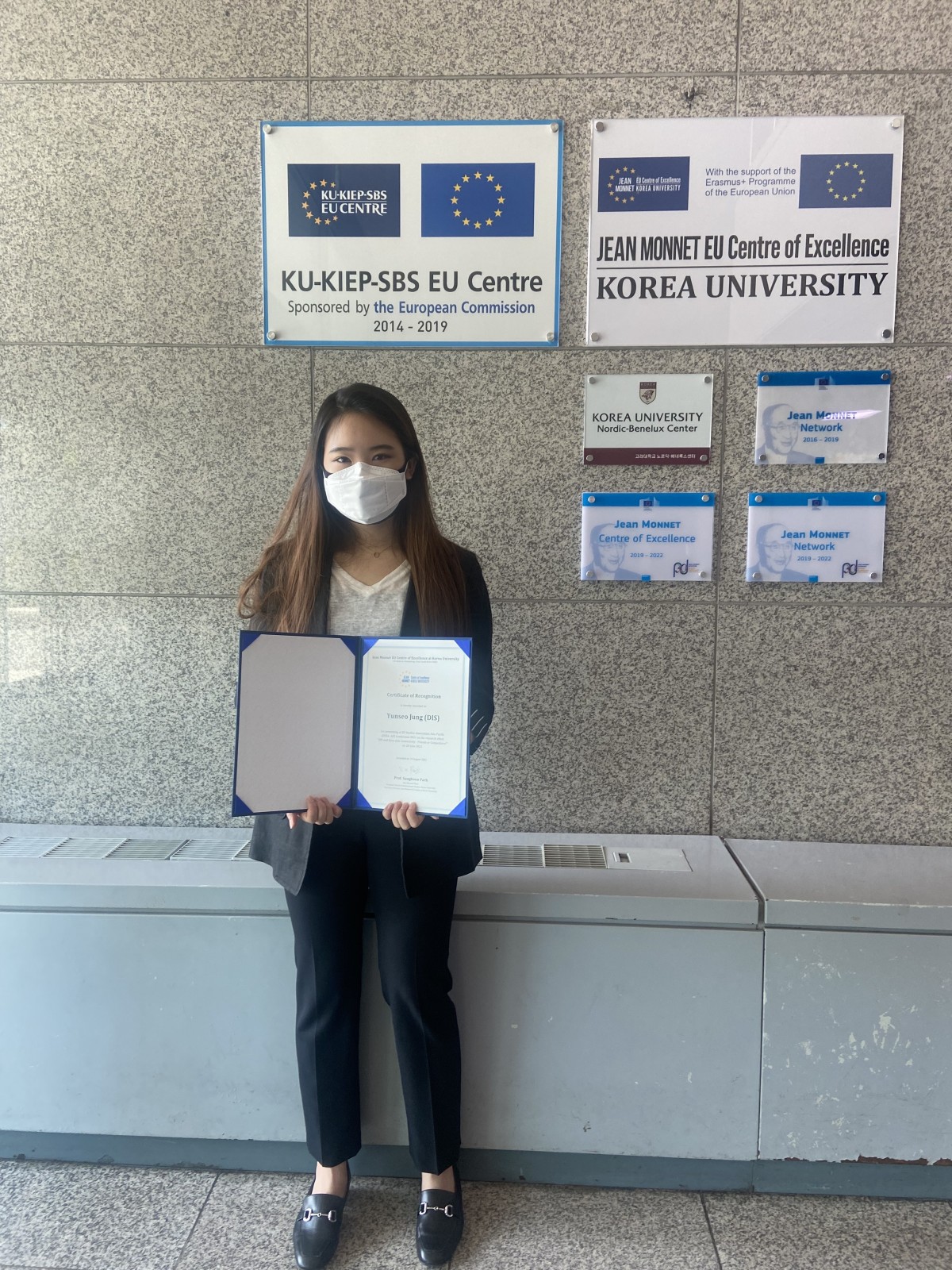 2) Jaehyun Oh - "The Plight of EU Refugees during the Covid-19 Crisis: From the Perspective of International Human Rights Law"